Is it easy to create your own self-care kit? Yes. Here's a DIY how-to self-help kit creation guide with a worksheet PDF to download.
When the inevitable yet dreaded "bad day" strikes, you need a self-care kit on hand.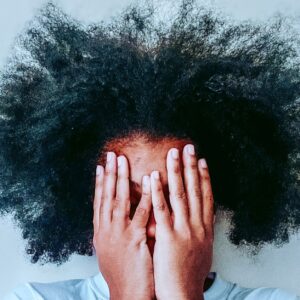 What is a self-care kit? It's a tool to offer kindness to "your-self". It's for self-preservation, self-soothing, and self-support. It's you being your own self-help guru.
A good kit consists of multiple ways to take good care of yourself. It's intended to be a well-thought-out plan to implement when the dreaded bad day strikes.
On a particular day where you feel overwhelmed – or frustrated – or just beat, use your prepared self-care kit. Have it on hand when days like these sneak up and drain your precious energy.
Get your self-care kit finished so you can care for yourself. Life has so many ups and downs that we owe it to ourselves to be prepared when overwhelm pops up unexpectedly.
When you need support, self-care comes first. The best way to get started is to ask yourself the following questions. Bullet point examples are provided to provoke thought.
1) How do I best express my feelings?
Pull out my journal and take note of how I feel about what's going on.
Check-in with my closest confidant and have a comfort chat.
Join a support group and share my feelings with safe people, in a safe environment.
2) What does my body need?
Movement, water, vitamins, and healthy foods help me stay centred. Hit the health-food store and stock up!
Avoid excessive sugar.
Take a bike ride in nature.
3) What's my best healthy distraction? What can I do to take a break from the emotional stress?
Set an interval alarm on my phone and take more-than-usual breaks throughout the day.
Dig into my hobby drawer and finish one of my old projects.
Plan a Sunday Fun Day with the family.
4) What do I need to feel comforted right now?
Hang out with my friends and listen to the positive stories in their lives.
Give myself permission to kickback, get my comfy clothes on, and curl up with the cat.
Take a well-deserved nap.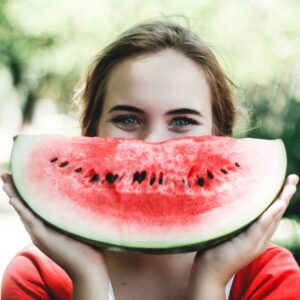 5) What spiritual practice restores me?
Go for a walk and listen to my fave inspirational playlists to feel uplifted. Tune in to music and tune out the world.
Take a quick 20 minutes of quiet time or meditation.
Wake up each morning with a positive intention for the day.
6) Who can I turn to for support when I'm having a frustrating day? Who conforms me, makes me feel safe, and allows me to talk through my feelings?
Get in touch with my best friend. He's the best listener I know.
Talk to my wife about a work problem.
Call my brother-in-law.
7) Who do I need to avoid? Who adds to my anxiety level, overwhelms me with questions, or has a tough time just listening without interrupting or offering unwanted advice?
Avoid gossipy co-workers.
Stay clear of anyone who doesn't respect my boundaries.
Tell the overly-negative neighbour I'm too busy to chat today.
8) What responsibilities do I need to drop? Could I cancel any appointments to create space and honour my immediate need for calm?
Say no to any new requests. At work, I'll stop taking on new projects. At home, I'll eliminate non-urgent appointments.
Remove my name from the volunteer hosting circle list, just for now.
Order takeout tonight instead of cooking.
9) What unhelpful coping strategies do I need to avoid? Which activities often masquerade as helpful?
Impose a hard deadline and stop all screen time one hour before bed to help with getting a more restful night's sleep.
Steer clear of comfort foods like ice cream.
Dial down my caffeine intake because it might add to my anxiety. Say no to chocolate, just for now!
10) What object can I use as a reminder to breathe? Do I have a talisman to help me relax my thinking mind and drop into the present moment?
Tuck my fave gemstone into my pocket. Maybe the one that's shaped like a heart.
Take advantage of apps on my phone that promote mindfulness and calm.
Wear the bracelet that I got from the yoga retreat last year.
"They" say that the number 11 is karmic in numerology. May good karma be upon you by answering a bonus question. It's worth a try!
11) What were the most recent good things that happened in my life?  Which good-day successes were most memorable?
Playing cards with my nieces was a delight last week. It was a jump for joy moment.
Throwing the ball around with my dog every weekend.
Jogging for 10 minutes more than usual – on a new found path.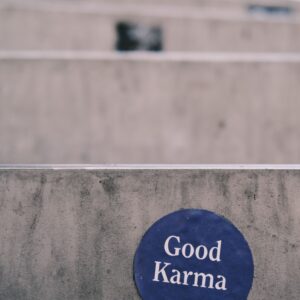 Jot down your answers to these questions on the Discover-Me Self-Care Kit worksheet, that you can download here, to help you formulate a plan of action you can use when faced with a frustrating day or week. Ideally, get this done ahead of time before the overwhelm hits.
My top needs on "bad days" are more water than usual, a brisk walk, and extra sleep at night or a short daytime nap. Sitting quietly for 20 minutes is also my go-to helper on stressful days.
If nothing else, get a wee bit of movement into your most frustrating days. Just 20 minutes can do it! For me, it's hard to push myself out the door when all I want to do is sit and relax. If you also have these feelings of resistance when faced with "sit or move?", consider the words of Kelly McGonigal, "During physical activity, muscles secrete hormones into your bloodstream that make your brain more resilient to stress. Scientists call them 'hope molecules'. If you are willing to move, your muscles will give you hope."
You are your own self-help guru! Offer "your-self" the kindness you deserve. Create your kit today.